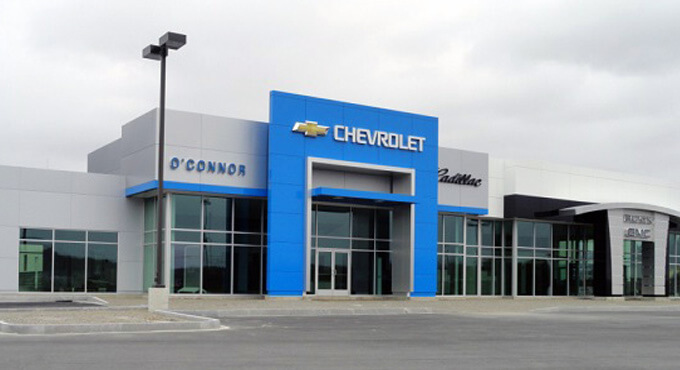 Project Overview
Name: O'Connor Chevrolet
Location: Augusta, ME
Sheridan Construction is pleased to have been selected as the General Contractor for O'Connor Chevrolet's new dealership in Augusta, Maine.
Instead of oil, the new dealership will be both heated and cooled by a geothermal system based on 18 wells drilled to a depth of 360 feet below the car and truck-covered new dealership lot.
The geothermal climate control system, one of several unique aspects of the new building, uses heat and circulator pumps to consolidate heat from groundwater in the deep wells and circulate it throughout the building through radiant floor tubing and traditional ductwork. In cooling mode, the system transfers heat from the building into the groundwater.