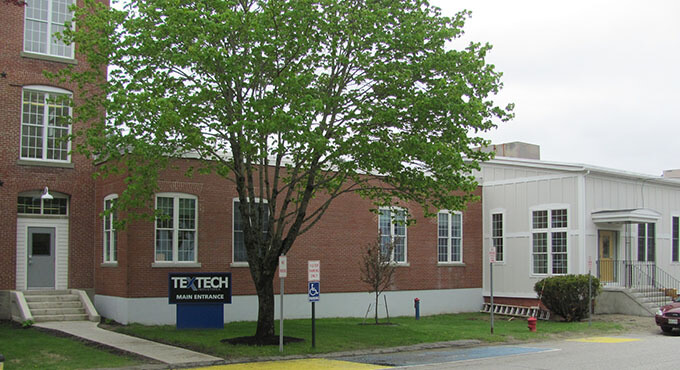 Project Overview
Name: Tex Tech Industries
Location: North Monmouth, ME
Tex Tech Industries has been undergoing a series of major renovation projects, including a bio-mass boiler, new ballistic, R&D and Q.C. labs, offices, entrance lobby, and facade upgrades.
Phase 1 of the projects was the biomass boiler, which included a two-bay wood chip storage building with an attached conveyor room leading into the existing boiler room.
Phase 2 included a complete renovation of the fourth floor of the old mill building the company has named its Center of Excellence. This project included the offices and laboratories. Special emphasis was on the ballistic laboratory, where bullet-proof materials manufactured at the mill are tested.
Phase 3 was the main entrance and lobby renovations, paving the way for a fourth phase which will allow the former entrance/lobby area to be converted to corporate office space.
Sheridan Construction is pleased to have been selected as Tex Tech's design/build contractor for these exciting projects.