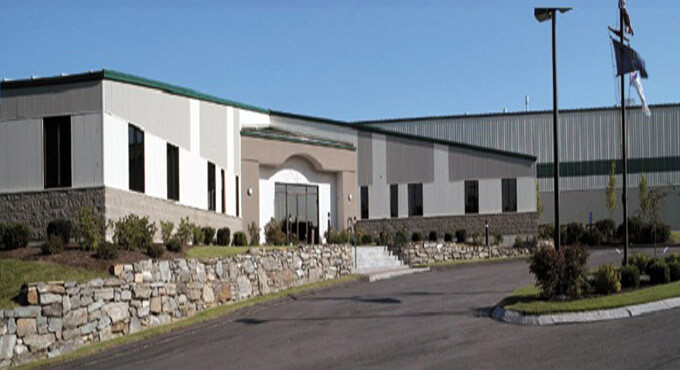 Project Overview
Name: Diamond Phoenix
Size: 96,000 sf
Location: Lewiston, ME
Designer: Sheridan Construction
Industrial Manufacturing
A high-tech facility was required for this technology-driven company.
Diamond Phoenix designs, manufactures and integrates carousel storage and retrieval systems and other material handling products and equipment. As a leader in the industry Diamond Phoenix offers unmatched experience in carousel design with a tradition of innovation and craftsmanship.
Working closely with Diamond Phoenix principals and engineers, the Sheridan Corporation designed and built this new facility consisting of 85,000 square feet of manufacturing and fabrication space that includes state-of-the-art powder-coat painting facilities and extensive bridge crane systems. The new corporate offices are 11,250 square feet. Attached to the manufacturing building, this space consists of sales, engineering, project management, service and business offices as well as a cafeteria, exercise room and employee locker rooms.
Built in 1999 Diamond Phoenix is located on Alfred A. Plourde Parkway in the Turnpike Industrial Park, Lewiston, Maine.