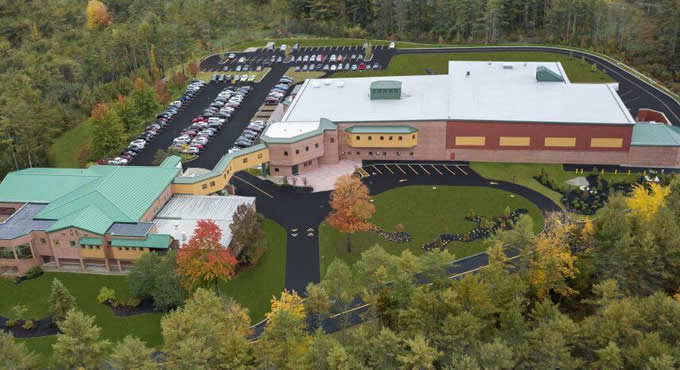 Project Overview
Name: Enercon Technologies
Size: 73,000 sf
Location: Gray, ME
Designer: Grant-Hays Architects/Sheridan
2016-2018
Sheridan Construction was invited back to Enercon Technologies in 2016 for a major expansion to their facility built in 1997. This 73,000 s.f. high-tech manufacturing facility is connected to the existing building via a skybridge. Circuit-board assembly lines with very sensitive vibration tolerances required a special composite slab design for the second-floor mounted equipment.
1996-1997
Sheridan has been fortunate to work with world-class manufacturers such as Enercon Technologies. The first project was completed in 1997. This state-of-the-art facility was a construction management project with extensive owner involvement during more than 70 project meetings. A signature facility was required to stand as a reflection of its industry stature-a technology leader.
The production area is on the ground floor with an adjacent gym and locker rooms for employees. The engineering, cafeteria, resource library, conference rooms, and executive offices are located on the second level. Interior finishes feature mahogany trim, imported tile, and ceiling tiles configured to simulate clouds below a cathedral ceiling.