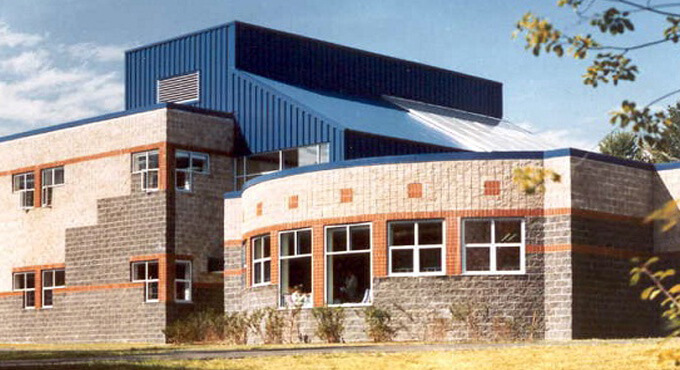 Project Overview
Name: Frank H. Harrison Middle School
Location: Yarmouth, ME
Middle School, Cafeteria and Gymnasium
In September of 1989, the Middle School Educational Planning Committee embarked upon a two-year study of middle level education in Yarmouth. The Educational Plan included a challenging, developmentally appropriate curriculum, exploratory programs, an advisee/advisor program, and flexible scheduling. These cornerstones of middle level education have stood the test of time.
The school name was selected to honor Frank H. Harrison, Yarmouth's first Superintendent of Schools. Mr. Harrison captained the Clippership fleet for 25 years. During his many dedicated years in the community, the Yarmouth schools evolved into one of New England's premier school systems.
In September of 1992, the Frank H. Harrison Middle School opened its doors to students and staff. The building was designed by Terrien Architects and built by the Sheridan Corporation for $8,000,000.