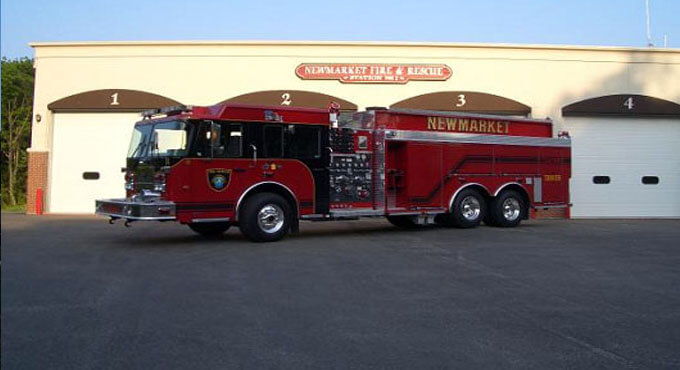 Project Overview
Name: Newmarket Fire & Rescue
Location: Newmarket, NH
When the town of Newmarket, New Hampshire, realized that they were choosing fire fighting equipment that would fit into their old existing fire house, instead of choosing equipment that actually fit the needs of the community, they looked for a solution.
First they purchased property on Young's Lane that was appropriate for a new facility, and then they called Sheridan. The result is a new Municipal Building housing not only the Fire Department, but the Public Works Department as well. This new facility now better fits the needs of this dynamic New England town.
Sheridan Construction retrofitted the existing building on Young's Lane with new wall panels and overhead doors, and new offices and work areas for the Public Works Department. Then a new building was added for the Fire Department consisting of eight apparatus bays, offices, meeting rooms and storage space. Sheridan Construction was pleased to help the town of Newmarket build on a tradition of excellence.