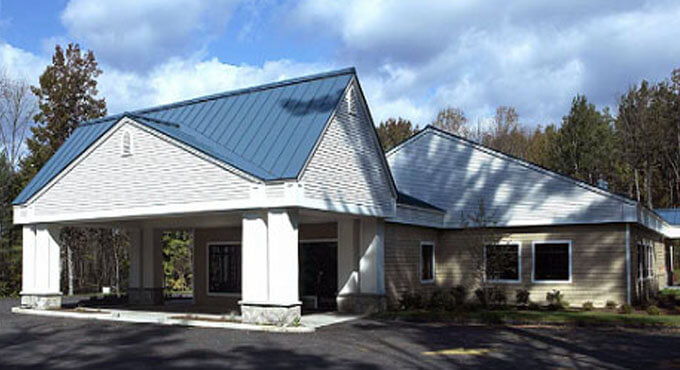 Project Overview
Name: DCI Dialysis Clinic
Location: Skowhegan, ME
Designer: Jack Freeman & Associates
DCI provides comprehensive patient care for patients with end-stage renal disease.
Dr. Keith Johnson, then assistant Professor of Medicine at Vanderbilt, led the efforts to establish the first outpatient dialysis facility in the Nashville area. Dr. Johnson felt strongly that the venture should be not-for-profit and decided that any excess revenues generated would be earmarked for research and education in the field of kidney disease, or for expansion of services to benefit additional ESRD patients.
This Skowhegan facility is evidence of those expanded services envisioned by Doctor Johnson. Working with architect, Jack Freeman & Associates and local subcontractors, Sheridan was able to deliver this state-of-the-art dialysis clinic to our client ahead of schedule and under budget.