Sheridan Construction is the Contractor for the Alfond Youth Center Family Wellness Center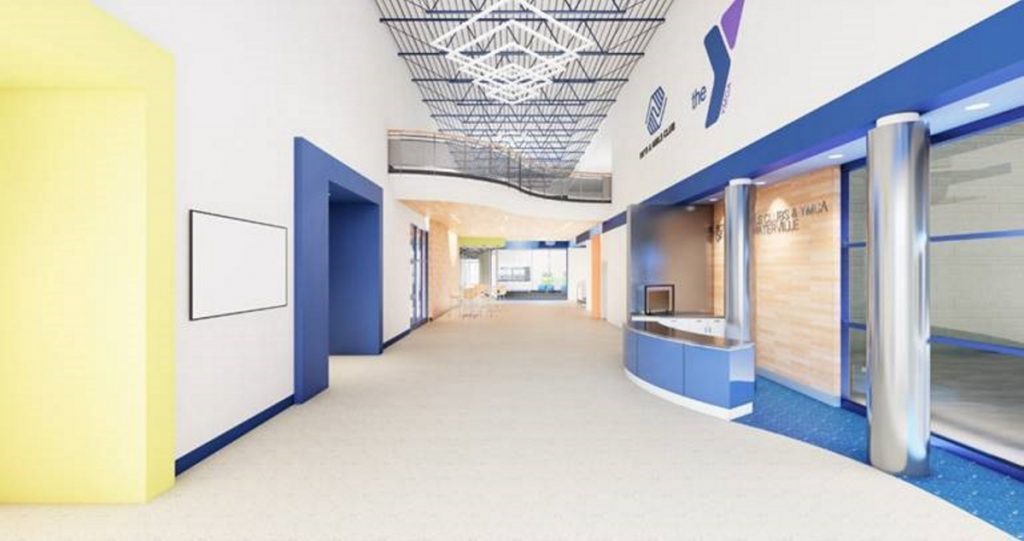 We are proud to announce that Sheridan Construction is the contractor to develop and renovate a family wellness center at the Alfond Youth Center in Waterville, Maine.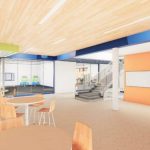 Planned Alfond Youth Center lobby Rendering by Harriman, of Portland, Me
The first floor of the Alfond Center will be renovated to include a youth wellness center, a teaching kitchen with a nutritionist and chef, an indoor turf field, an additional gymnasium and family locker rooms. The second floor will have an adult wellness center with fitness equipment, a child care center, a health care partner and an indoor running track. A welcome center, a teen space, a gathering area, community gardens and a greenhouse, plus 100 more parking spaces will be added as part of the project.
Click here to read more from the Central Maine news article.