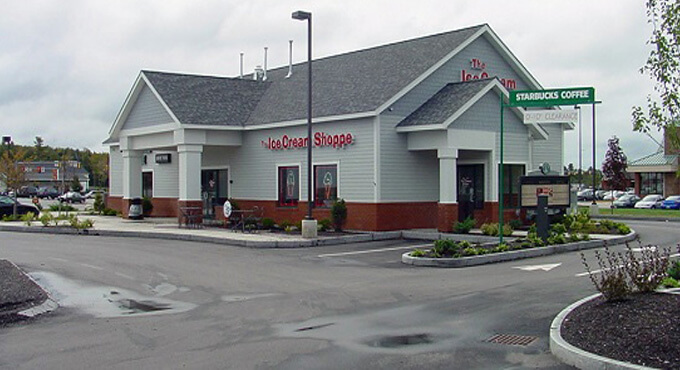 Project Overview
Name: Topsham Fair Mall – Winner's Circle
Location: Topsham, ME

Built next to the Topsham Fair Mall in Topsham, Maine, this is the premier project for Maine developer Bulwark Shoals.
This shopping center consists of two buildings. One is a 10,000 sf multi-lease that is presently home to five businesses, and a separate 3,000 sf building with two tenants.
These two buildings were designed in a New England motif using high-end composite clapboards, shingles and trims to make it a welcome addition to this small but busy Maine town.