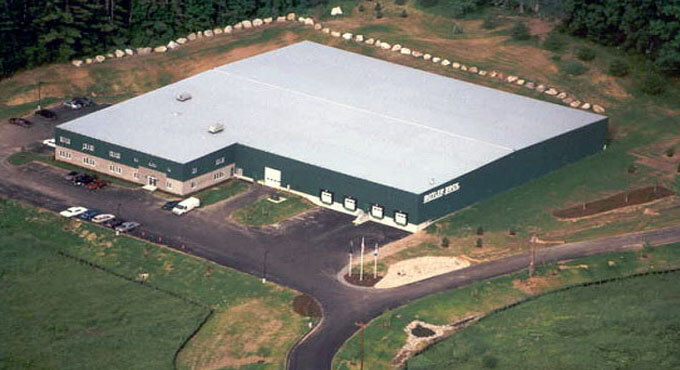 Project Overview
Name: Butler Brothers
Size: 61,000 sf
Location: Lewiston, ME
Designer: Sheridan Construction
Butler Brothers partnered with Sheridan Construction on two projects to design and build a new 61,000-square-foot warehouse facility.
Butler Brothers' new building features new and improved warehouse space, in addition to a new showroom and expanded office space.
Additionally, new loading docks were added to better facilitate the transit of their products.
Sheridan Construction self-performed the erection of the new Butler metal building, which features a double-sloped MR-24 roof system.