Safety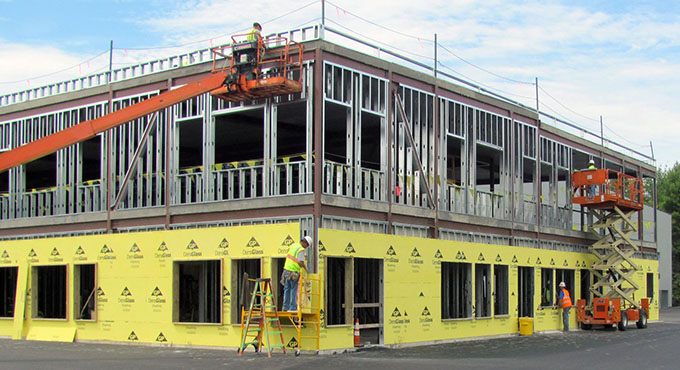 What makes Sheridan Construction Corporation different from other Maine commercial contractors? It's our long history for onsite safety.
Sheridan Construction Corporation was the first Maine construction company to require hard hats and safety nets on site. To this day, OSHA uses many of our safety techniques in their training videos.
As Maine's leading commercial contractor, Sheridan Construction Corporation understands that safety at the worksite not only protects the health of its workers, it also enables projects to progress efficiently.
We believe our employees are our most valuable asset and work to provide an injury-free workplace for all. Our comprehensive safety program applies to everyone from upper management to onsite employees and subcontractors. This aggressively enforced safety program has resulted in an Experience Modification Rating (EMR) that is consistently below the industry average for construction companies.
---
Sheridan Construction Corporation is a founding member of the Maine Chamber of Commerce and Industry Self-insured Workers' Compensation Trust, a state-approved insurance trust.
Sheridan Construction Corporation was presented the Richard J. Haines Safety Excellence Award by the Maine Chamber's Group Trust in April 2009.
As an active member of the Trust, we monitor and manage all aspects of jobsite safety, not only for our own benefit but for the overall success of the self-insured program.